It has been 12 months since we kicked off this new venture and it is amazing how much has changed in that time. The journey continues but I felt it may be interesting to provide some insight into where we have come from.
My background has always been specialised sports podiatry. This has been my bread and butter for the last 16 years. Over the last 9 years, cycling orientated podiatry has also become a focus. I love riding. I love bikes and I enjoy the culture around the industry.
My first foray into the cycling industry was through Cobra9 Cycling Orthotics. I started this company in Hobart in 2009 with my close friend Chris Angel who had reintroduced me to cycling in 2007. We started making specialised carbon insoles for cycling shoes and grew from there. We played to our strengths. We also enjoyed plenty of nights on the wines thinking big about our fledgling company.
In that same year, we sponsored our first race team - Cobra9 Racing. This was a bunch of early adaptors and hubs, including myself, who raced down the grades and got belted at events routinely. The first kit was fairly basic but the core and ethos was born.
As the racing team grew, so did our associations within the industry. Our earliest supporter Dion from 4Shaw has hooked us up with socks since 2011. I can still remember his email discussing a collaboration (rare in that time) with our socks. I ignored the email as I didn't have a clue who he was. A year later, 4Shaw was huge and meekly I finally replied to his email and we organised our first hook up.
With Cobra9 growing, the racing team became an important focus for marketing purposes. The team has grown from 5 riders to around 35 currently. The team's involvement has shifted from Elite B, to Masters A and now to the Elite A level. The team now competes regularly at NRS events and occasionally at UCI races. The same underlying ethos remains. Race hard and enjoy the experience because the journey is the destination. Every moment we race, travel and train is there to be enjoyed. It won't last forever and the time to embrace it is now. As we commence preparations for season 2017, Cobra9 Intebuild Racing has become one of the longest standing active cycling teams in Queensland.
The team's emergence and increased prominence has grown some of our most important connections within the industry. Long time supporters Megabake emerged out of this evolution and Wurkstand grew alongside the team's journeys. Industry heavyweights, Attaquer jumped into our corner in 2013 which has been enormous for our brand and business. I can't speak highly enough of the crew behind this particular company in terms of their professionalism and work ethic. In an industry full of hollow promises and whingers, these guys keep delivering.
The Pedaler was conceived to capitalise on these strong brand associations. However it would be another 12 months before the shop opened. In the foot hills of the iconic Park Rd 'Eiffel Tower' where the cycling scene kicked off in Brisbane, The Pedaler was born. The business model was supported by a sports focused Podiatry business in parallel with a strong core of quality cycling brands.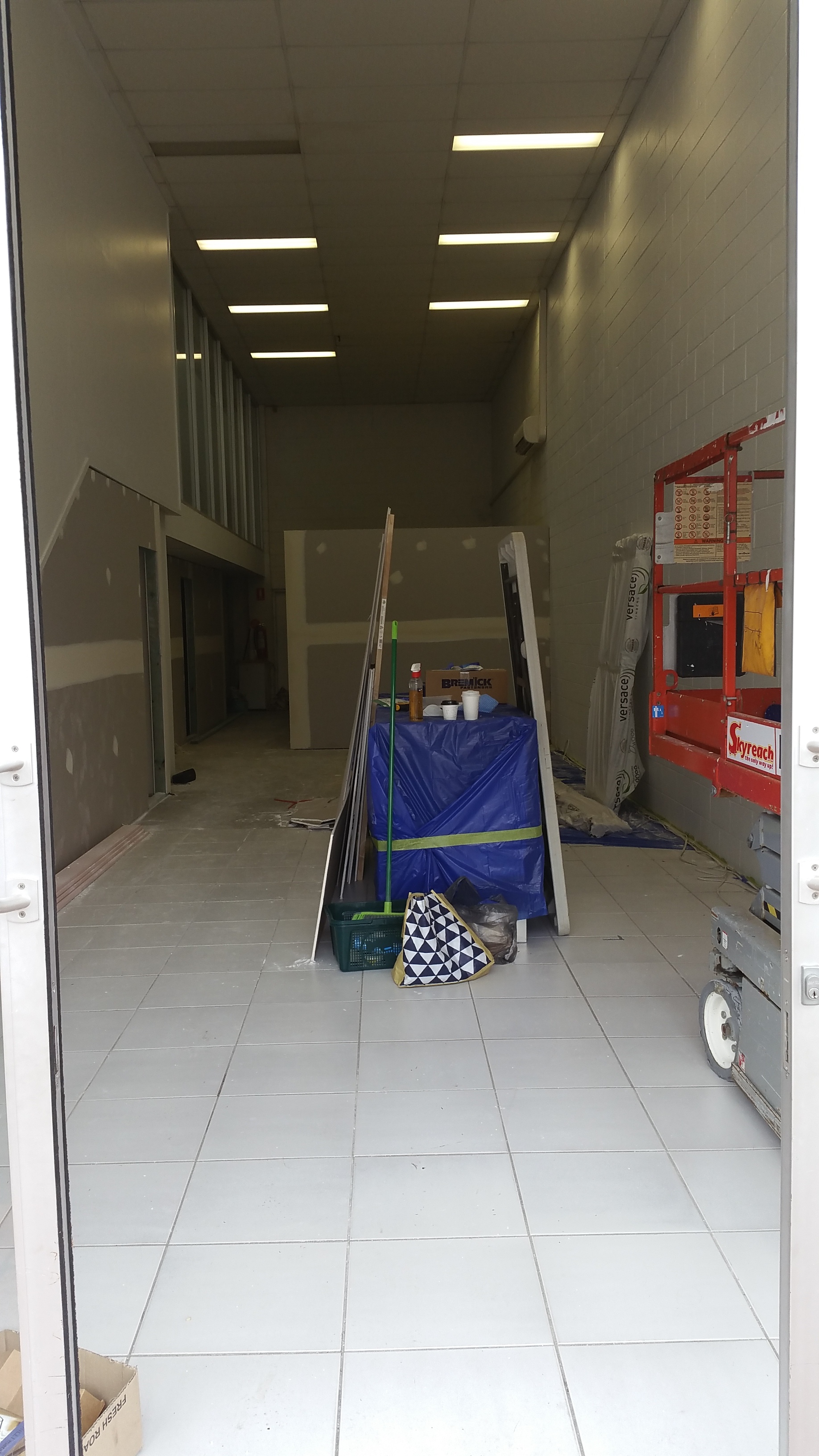 We set out to only carry brands that we believe in. POC safety gear fits this concept neatly as do the shoe offerings from Suplest, Fizik and Lake. The fabled Italian brand Colnago was our primary bike brand followed shortly after by Johnson Bikes from Ben Johnson in Noosa. Another example of a quality human in the cycling industry.
Our onsite lab has allowed us to build all types of orthotic solutions for our clients. It also helps us ensure the best fit for our clients and their cycling shoes. We have grown from one shoe brand to four and hope to create a proper 'wall of shoe' for our customers. It naturally plays to our strengths as qualified podiatrists.
None of this would be possible without our crew.
Our staff started with a very small core group. Podiatrist and now born again trackie, David Gruhl has been with us from the start. He has been a stellar example of continuous endeavour and purpose. His manual therapy skills have been incredibly important to our practice and his relationships with trainers and industry professionals continues to grow.
Phil Cavdarski has manned the front desk regularly since opening and always presents with purpose. He also brings humour and coffee.
The most recent arrival to our team in March of this year was Josh Prete. He is a huge addition for us as we have transitioned into comprehensive bike servicing and more complex builds. His customer relations are impeccable and he has grown into an integral part of The Pedaler providing assistance in developing brands and generating new market directions.
We also need to laud the assistance of some other 'staff'. Hadleigh has cleaned up our books enormously and allowed us more time to focus on the business and less time spent trying to untangle my BAS musings which look a lot like a scene from 'A Beautiful Mind'. Dugald runs the racing team with an efficiency that could only come from working at Australia Post for decades. Adam my brother is a constant with the race team and co owner at Cobra9 Cycling Orthotics. Daniel of Cycling Enquirer fame has also helped us look better then we really are on a regular basis driving much of our social media.
Abbie and myself continue to learn important lessons daily. The first 6 months were pretty intense. Up front costs associated with starting the business from scratch were epic and the ongoing expenses were uncomfortable. As our community and the business has grown, the pressure has eased and the head space this allows has fuelled more creativity. We like enjoying our days at work and subscribe to concept that our staff are our most valuable asset. We toast mars bars, take suicidal photos on Douglas St, create album covers and enjoy the experience. In this way, the ethos of The Pedaler is similar to the race team's. Enjoy the journey now. Our other motto is just as important. Don't spend every moment of every day worrying about the next. If you have a quiet period, relax and use it.
In our first year we have also had our fair share of set backs. We lost our mate and most loyal fan JJ to depression. He was an enormous help for us over the first few months of our journey. He was also our biggest supporter and it was a huge shock to lose him in such painful circumstances. We hope to create an event in the coming months as a fitting memorial to our mate and one that typifies what this colourful character meant to the Brisbane cycling scene.
We also lost another of our best friends Steve Small from Wurkstand. He was the victim of a hit and run on his way home from work in Noosa. It is impossible to put into words how much he helped us create The Pedaler and also, how much he meant to our race team. His untimely death is still painful to digest. Fittingly at our 1st Birthday, we will unveil our Tribute kit to Steve. All profits from this venture will go to his family to help reconcile a tiny portion of their loss.
There are more ideas and business ventures we are hoping to launch in the coming months. We remain loyal to our foundation brands and will grow from this base. We also remain focused on providing comprehensive best practice Podiatry care and a top shelf customer experience. Each interaction is a relationship, not a transaction.
Thank you all for your support. Come along on Saturday to our Sausage Festival and enjoy the snags (maybe even a few vegan versions by popular demand). Tunes, drinks, banter and epic snaps. It's The Pedaler way.
Nathan